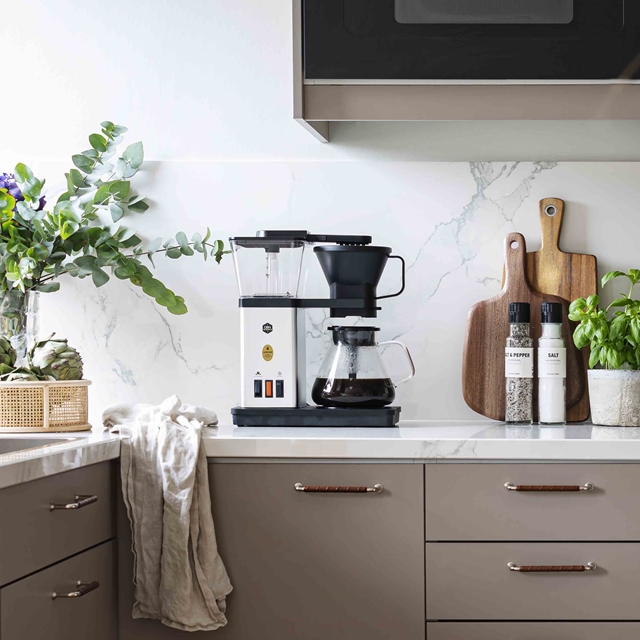 Blooming Coffee Maker
The Pour Over experience you have been waiting for. A simple push of a button for a cup of coffee with a rounder and richer flavor every time.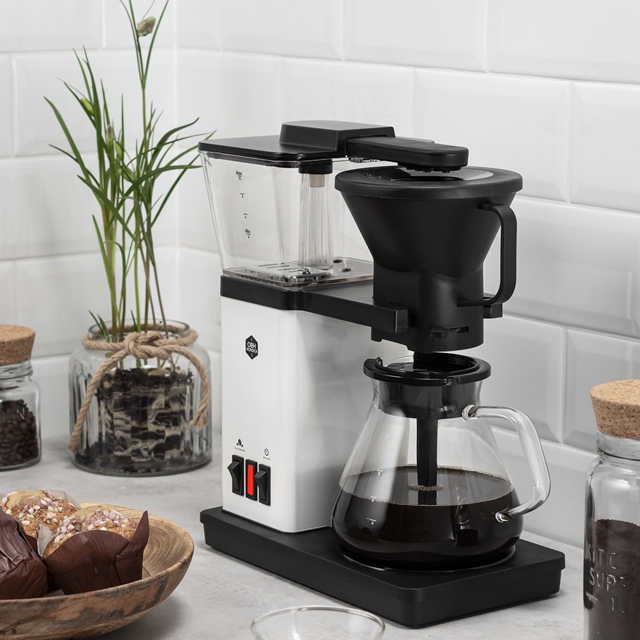 What is blooming?
Our unique blooming function is an important step in the brewing process and will help you bring forward the best of aroma flavor. The coffee blooming process is inspired by the Pour Over method that skilled Baristas use to serve a rich cup of coffee. How does the Pour Over method work? The grinded coffee is soaked with hot water and then set to rest for 30 seconds before further water is being added to finalize the brewing. In these 30 seconds resting time the coffee is "blooming", which means the coffee grounds rises, foams and bubbles releasing a natural gas called carbon dioxide which enhances the flavor of the freshly roasted coffee beans.
With this brewing technique in our Blooming Coffee Maker you are minutes away from enjoying a richer, rounder and more aroma filled cup of coffee.